>

Clowning Workshop: Let's Stupid This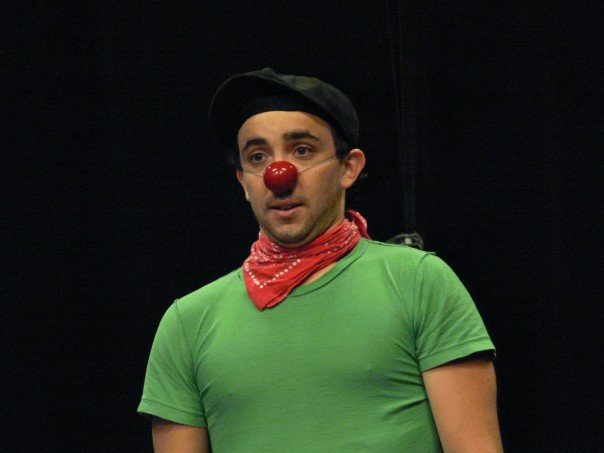 Clowning Workshop: Let's Stupid This
SKU:
Ready to dive face first into the wild world of clown and physical play? YEAH YOU ARE! Through a series of introductory exercises designed to get you out of your thinking brain and into your wiggling, giggling, beautiful, messy, happy and ridiculous body, we'll explore the importance of following our impulses, embracing the silliness, demanding honesty, and staying open - WAY open - onstage. We'll shuck the oyster of our socially conditioned selves and peel away the layers until we find the happy little skinless grape that resides deep down at all of our centers - the clown!
We'll sing! Laugh! Cry! Dance with wild abandon! Make glorious and stupendous messes. Find sparkling discoveries of playfulness and spontaneous fun. We will breathe deeply, listening with all of our being, summoning up the courage needed to stand firmly in the present, with no fear of the future or weight of the past. We will use partnership and comic timing broaden the scope of our creativity and strengthen the muscles of our imagination, all of which will DEFINITELY make us better actors, and maybe, just maybe - better human beings after all.
Let's stupid this!
Who:
Adults and teens accompanied by an adult
When:
Saturday 2/24 and Sunday 2/25, 12-5 pm both days.
How Much:
$150
​